News
✓90 tonne floating dock transported by Sea-Air Logistics (Shanghai) Ltd to Oakland
90 tonne floating dock transported by SAL Shanghai to Oakland with berthing alongside & direct delivery at both the loading & discharge ports of Shanghai & Oakland respectively.
This is the surveyor's report and details all of the steps taken by Sea-Air Logistics to ensure safe loading, safe transportation across the Pacific Ocean and safe unloading with the Customs Clearance arranged in advance of the arrival of the vessel (an absolute necessity to enable direct delivery from the ocean going vessel to the barge alongside).
Throughout the loading SAL appointed the professional surveyor company, Deehun Marine Surveyors Co Ltd with the Port Captain Xu who has worked for SAL for over 20 years in his professional capacity to supervise the preparation and loading of project cargoes.
And at destination, SAL appointed the TT Club surveyor for the Oakland Port area to supervise the unloading and direct discharge of the floating dock.
See our PDF download for more details and images
✓Sea-Air Logistics new E-Commerce Warehouse
✓Music Trades Magazine feature
In March, Sea-Air Logistics have a feature Music Trades Magazine.
You can find the feature on pages 34 to 37.
Click here to view the magazine in your browser (link opens in a new window/tab)
Download the PDF version here (link opens in a new window/tab)

✓BT Tower Infoband LCD panels
The pictures & short movie below show the new BT Tower Infoband LCD panels installed on the BT Tower in Central London.
Sea-Air Logistics and Horizon International Cargo were entrusted by BT to manage the supply-chain for the new LCD Information Panels on the BT Tower which included special early morning timed deliveries to the BT Tower in Central London to minimise traffic disruption at the BT Tower.
A celebratory lunch at the BT Tower takes place on the 14th September 2017 hosted by BT.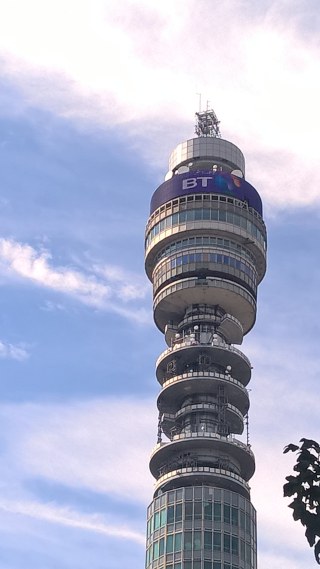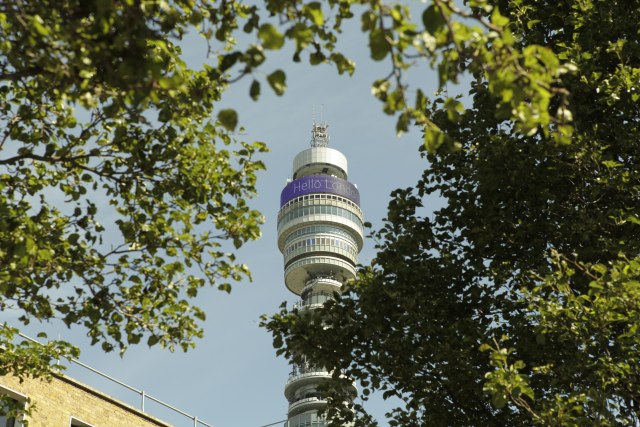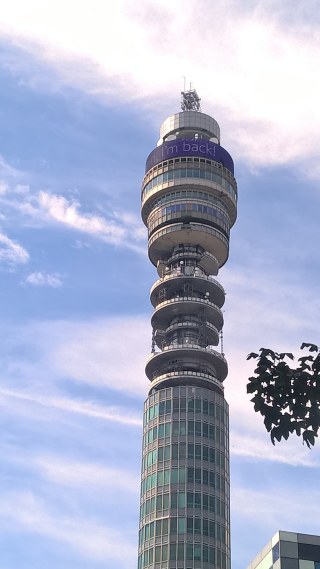 ✓ Sea-Air Logistics (Shanghai) Ltd Air & Ocean offices ISO 9001-2008 Certification Achieved on 25th July 2014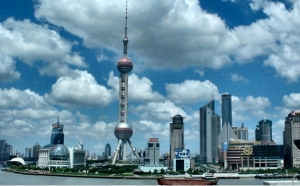 We are delighted to announce that the Air & Ocean offices of the Company in Shanghai have achieved ISO 9001-2008 Certification for Quality Management Systems.

The audit of the two Shanghai offices was undertaken by Lloyd's Register.

ISO 9001:2008 ANAB Certificate (PDF - opens in a new window)
ISO 9001:2008 UKAS Certificate (PDF - opens in a new window)

SAL Sponsors Hong Kong Scottish Rugby Team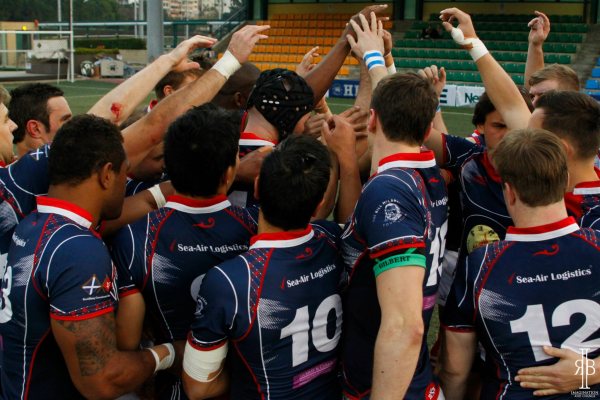 "Hi Rob,

I would like to thank Sea-Air Logistics for their continued support of HK Scottish throughout this season and last. We are so dependent on the support of our sponsors and the assistance that we receive has allowed us to develop the Club on and off the pitch over the 3 years of the Club's existence. We are continually trying to be the most innovative and cutting edge club in HKG which will hopefully result in greater exposure for our sponsors and create a club that companies look to be associated with.

Thanks once again.

Kind regards
Dave

Dave Whiteford | General Manager
Hong Kong Scottish
www.hongkongscottish.com and http://www.hongkongscottish.com/sponsors.php"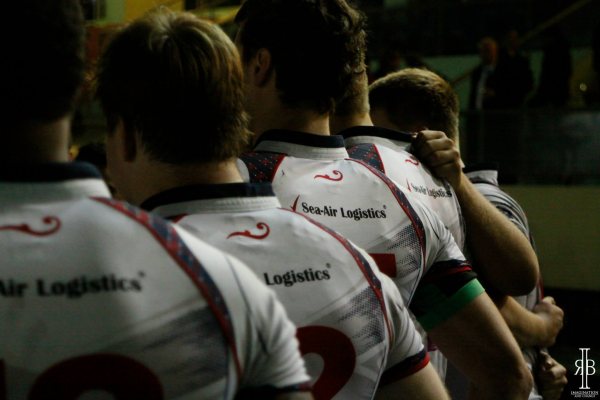 SAL Opens new offices in Shenzhen

On the 1st of April 2014, SAL opened new offices in Shenzhen.
Address:

Sea-Air Logistics Shanghai Ltd Shenzhen Branch
海空国际货运代理(上海)有限公司深圳分公司
Room 1217, Excellence Century Center Tower 3B
Fuhua 3rd Road, Futian District, Shenzhen, China
深圳市福田区福华三路卓越世纪中心3号楼B座1217

Tel:86 755-88911211, 88911212, 88911213
Fax:86 755-88911822

E-mail Address: Nicole.mo.szx@seaairlogistics.com.cn
and
E-mail address: henry.tai.szx@seaairlogistics.com.cn
and
E-mail address: daniel@seaairlogistics.com.cn (mobile: +86 13701794934) (General Manager)

SAL Accredited as an Authorised Economic Operator


Sea-Air Logistics (HK) Ltd (SAL) has been accredited on the 8th of October 2013 by the Hong Kong Customs & Excise Department as an Authorised Economic Operator (AEO) Tier 2 - the highest level.

Link to info at www.customs.gov.uk

SAL is in the first batch of AEO announced by the HKG Customs and SAL has worked very closely with the Department towards achieving this accreditation which took a period of 18 months and involved a detailed analysis of the company's operations processes, supply-chain security, Airline ULD Build-up, Ocean Container Consolidation loading, Cross-Border & Domestic Trucking, finance & accounting and management.

SAL is pleased to add this very important accreditation of AEO along with its certification of ISO 28000, ISO 9001 and TAPA as well as being a Regulated Agent (RAR) of the HKG Civil Aviation Authority.

The company was announced in the first batch of the RAR and it is pleased to continue this tradition of being in the first batch of AEO.

To-day, SAL is the only forwarding & logistics company in HKG to achieve the triple achievements of AEO, ISO 28000 & TAPA.

With thanks to our team headed up by Supply-Chain Security Manager, Deric Lam.

SAL opens new offices in Qingdao.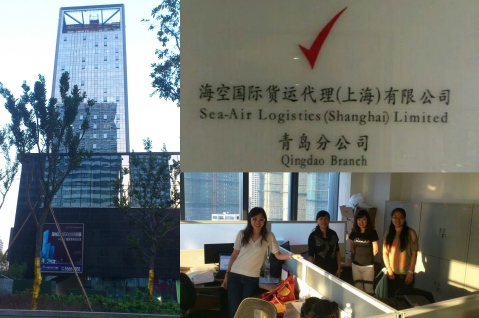 Contact details for Qingdao Offices:
Room 1306, Excellence Mansion,
No.16, Feng Cheng Road,
Qingdao, China
Tel:86 532 55787830/31/32/33
Fax:86 532 55787818
Contact:Sarah SUN
Email:sarah.sun@seaairlogistics.com.cn

Sarah has been working with SAL as our sub-agent in Qingdao for many years and she is familiar with our business, clients and agents.

Sarah will be your contact window for your shipments from/to Qingdao, ocean and air, import and export.

Delivery of an 84" TV for Sony
SAL make a delivery of an 84" TV for Sony. See document below for pictures and more details.
Click here to download document 'PDF document' (new window)
Certification News
SAL renews ISO 9001 Certification and gains ISO28000 Certification.
SAL is the first Hong Kong logistics company to achieve both certifications.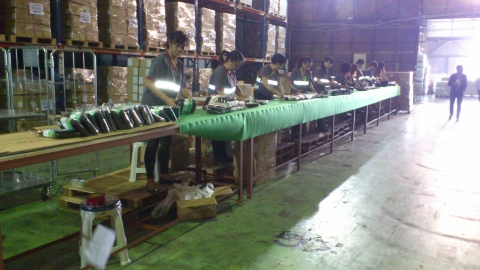 Click here to download document 'ISO 28000-2007 certificate' (new window)
Click here to download document 'Certificate Schedule' (new window)
Click here to download document 'ISO 9001:2008' (new window)
SAL staff oversee a shipment from Nanjing Airport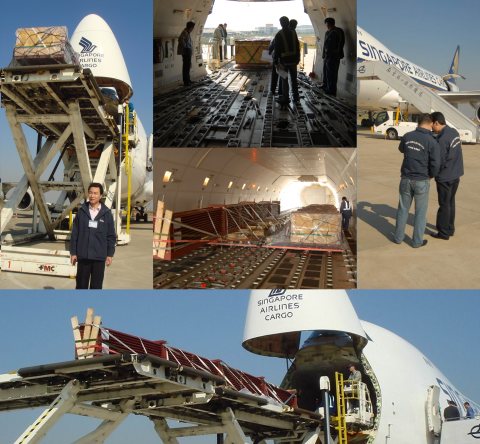 Jason Zhang and Daniel Chen (Manager at our Shanghai Offices) were present to personally oversee a shipment for an American client being loaded at Nanjing Airport. On November 11th our people had permits to access the aircraft and its vicinity to oversee the loading procedure.

This was the 2nd longest piece loaded from Nanjing airport at 11.80m.
The cargo is to be used in a plant being constructed for re-cycling materials in Bolivia.


Donghai Bridge opens for business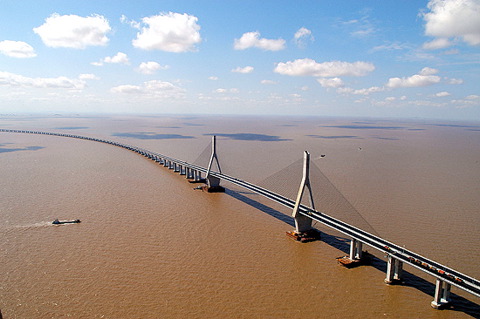 Donghai Bridge rises from the depths, an important part of the first phase of the Yangshan Deep Water Port Project serving the Yangshan Deep Water Port Area.
The two-way, six lane, 31km (20 mile) bridge opened in December 2005 and is China's first sea crossing bridge and will be the longest in the world until the nearby 22-mile Hangzhou Bay Transoceanic Bridge is completed in 2008.
The structure connects Shanghai to Yangshan Island, set to become China's first free-trade port and the world's largest container port.
You may be pleased to know that Sea-Air Logistics will go to extraordinary lengths to ensure that your consignment arrives in good time!