Loading
Please wait
Company
Sea-Air Logistics (HK) Ltd is the only forwarding & logistics company in Hong Kong to simultaneously hold the six qualifications of AEO, RACF, ISO9001, ISO 14001, ISO 28000 and TAPA for Supply-Chain Security.
Sea-Air Logistics (Shanghai) Ltd Air & Ocean offices has ISO 9001 Certification
You can see our certificates from the following links (all open in a new tab/window).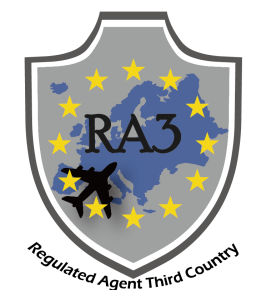 SAL has achieved approval of it's x-ray screening centre in Hong Kong by the European Union.
SAL has received RA3 validation.
RA3 stands for Regulated Agent 3rd Country.
Details of our new cargo screening facility can be found on our news page

Sea-Air Logistics was established in October 1995 with an initial investment of over HK$5,000,000 (US$650,000.00) has enabled the company from the start to provide a high standard of freight forwarding & logistic services in Hong Kong and China.
Sea-Air Logistics (Shanghai) Ltd was established in 2009 as a wholly owned company in the city of Shanghai with a paid-up capital of RMB5,000,000 and subsequent branch offices brings the paid up capital to RMB7,000,000 (US$1m approximately).
Regulated Air Cargo Screening Facility RACSF Number RF0002-0 issued by the Hong Kong Civil Aviation Department on the 14th June 2019
SAL has it's own dual direction pallet sized x-ray machine, in one of Hong Kong's first off airport security screening locations operated by SAL under the auspices of the Hong Kong Government owned AVSECO (Aviation Security Company).
This places SAL in a leading position to comply with ICAO (International Civil Aviation Organisation and part of the United Nations - UN) which mandates 100% screening of all cargo from Hong Kong from 2020.
Please see the below photo which shows the Hong Kong Customs Department in attendance to calibrate the machine at the time of installation at SAL's own warehouse at Tsing Yi.
Sea-Air Logistics continuously re-invests its profits in both staff development and our facilities; we have two locations in Hong Kong, one office in Causeway Bay (for Ocean Freight, Management & Administration) and one office at Tsing Yi Island (for Airfreight & Logistics with 275,000 sqft or 20,0000 sqm of warehousing) and 7 offices in China (Shanghai (down-town & Pudong Airport), Ningbo, Qingdao, Shenzhen, Suzhou & Tianjin) & 1 office in Singapore (opened in August 2019).
Sea-Air Logistics employs in Hong Kong and China 226 persons and our annual sales turnover is in excess of HK$550,000,000 (US$70m).
Sea-Air Logistics is a Founder Member of the World Cargo Alliance - a global network of independent Freight Forwarders & Logistics specialists www.wcaworld.com
Sea-Air Logistics is the exclusive agent of Atlas Line International Ltd., a NVOC operating worldwide. www.atlas-network.com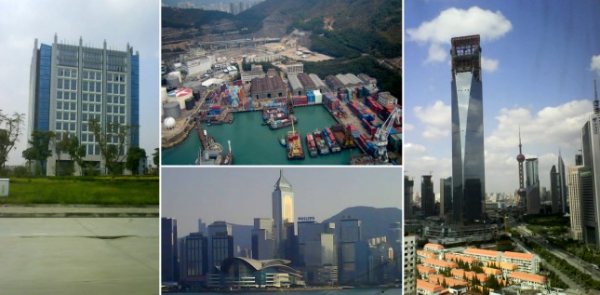 | | |
| --- | --- |
| Left: | The Sea-Air Logistics Suzhou Office - all of the 12/F (company owned) |
| Middle top: | SAL Terminal in Hong Kong from the air. |
| Middle bottom: | Photo taken from Kowloon looking across towards HKG Island. |
| Right: | The view from the conference room of the SAL SHA Pudong town office overlooking the Jin Mao Building being constructed (Shanghai's tallest building), and other landmarks such as the Pearl Oriental TV Tower. |
Sea-Air Logistics (SAL) Supply-Chain professionals and providers of Air & Ocean Freight Forwarding & Logistic Services since 1995.
SAL is AEO Accredited and ISO 9001, ISO14001, ISO 28000 and TAPA Audited and Certified.
SAL is in the first award in Hong Kong (number RF0002) of the RACSF (Regulated Air Cargo Screening Facility) issued by the Hong Kong Civil Aviation Department on the 14th June 2019.
SAL accredited RA3 validation on 24th December 2019 by the European Union (EU). RA3 stands for Regulated Agent 3rd Country.