Sea/Air Freight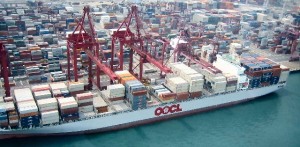 Terminal image
Sea-Air Logistics sea/air department is located at the main office. It operates sea/air Export services to Europe and Africa via Dubai in the Middle East.
The sea/air services take on average 14/15 days from the day of the vessel sailing from Hong Kong to the aircraft arriving in the country of destination.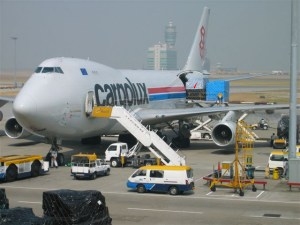 Cargolux aircraft being loaded at
Hong Kong International Airport
The services are available at competitive rates. Our door to door services are operated in conjunction with appointed partners.
A unique combined transport document (CTD) is used for the combined sea/air mode of transport ratherthan either the traditional bill of lading or HAWB.
For vessel sailing details & bookings please contact: Ms Idy Sun